Snow? Pah. Amanda Holden and Alesha Dixon's wardrobes laugh in the face of snow. Or perhaps the cold weather had the last laugh after all...
The Britain's Got Talent stars arrived at the London Palladium for the city's auditions for the show, which kicked off last week in Cardiff.
And both ladies, particularly Amanda, didn't look quite prepared to brave the elements.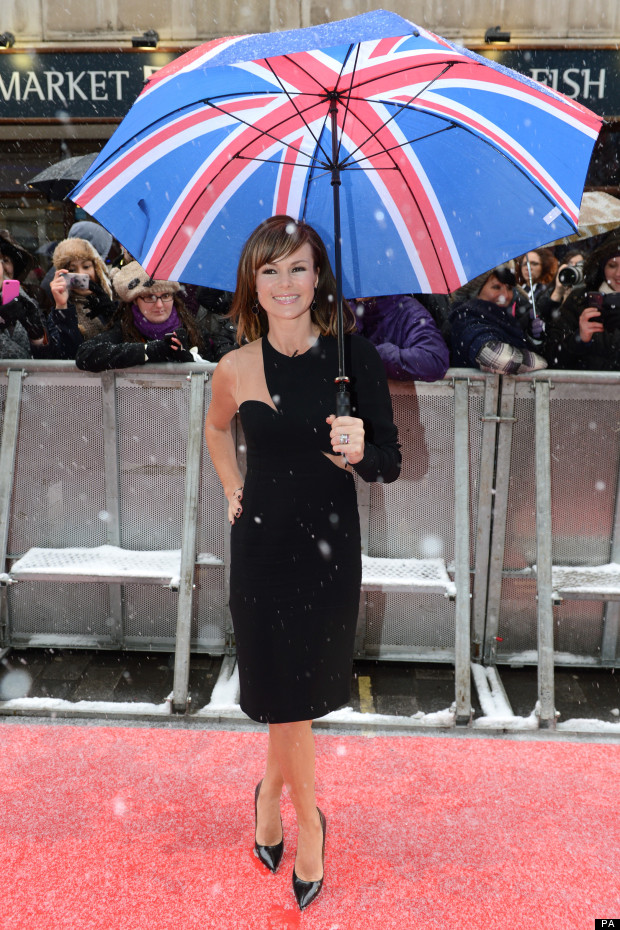 Ms Holden undeniably looked pretty good in her Stella McCartney illusion dress, however, which featured a cutout back and only one long black sleeve.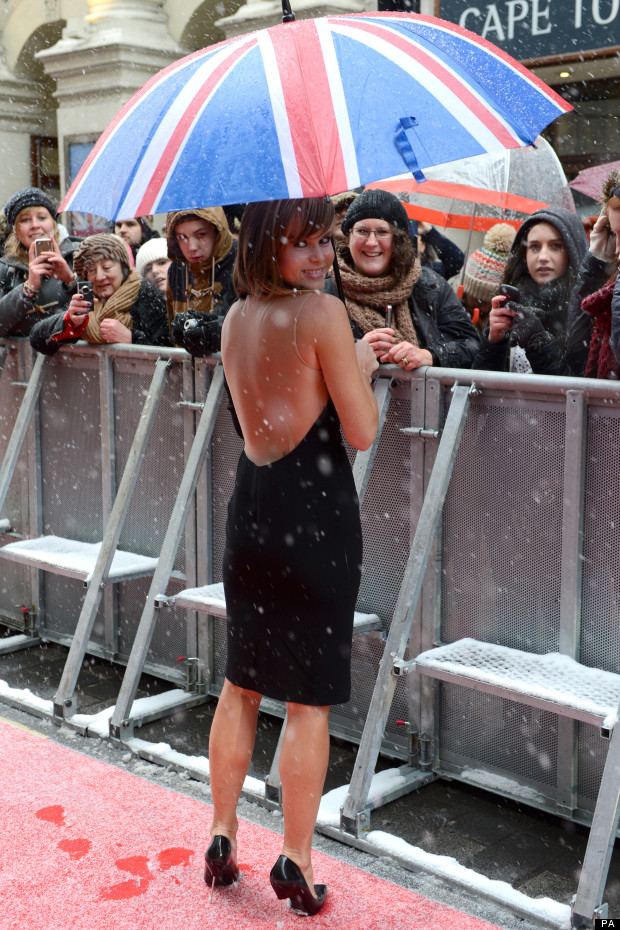 On first appearances, it looked like a slimmed-down Alesha was better prepared, but if you look close you'll notice she isn't wearing an awful lot under that white (excellent weather colour match) Alexander McQueen suit.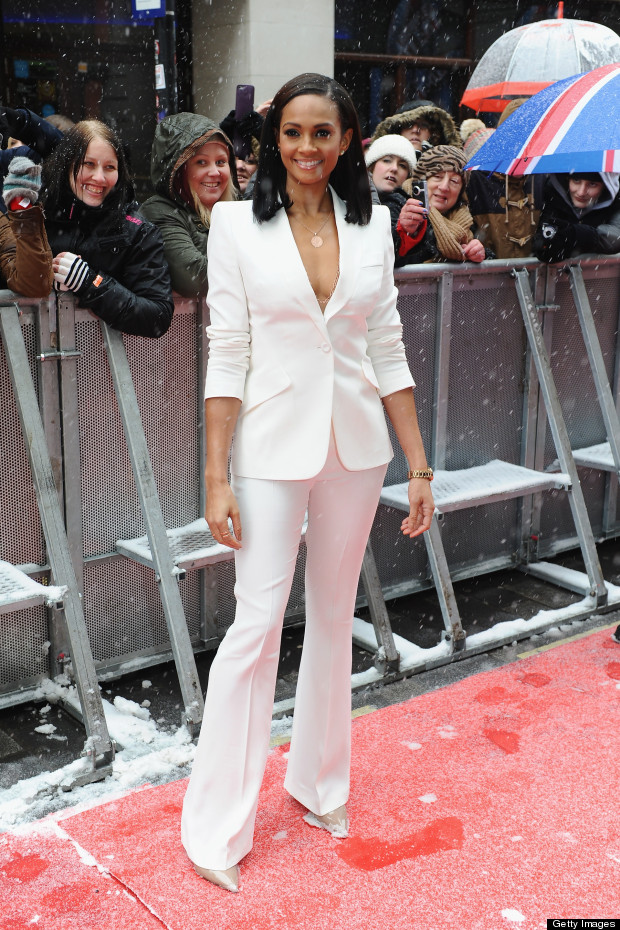 Who do you think won the London auditions style round?
See more celeb brunettes here:
Loading Slideshow
Celebrity hair inspiration: Brunettes

Rachel Bilson Rachel Bilson was one of the first celebrities to channel the two-tone trend. The stunning actress's long layers went from mahogany to blonde-brown, and finished with a slight - yet body-building - curl. Gorgeous.

Celebrity hair inspiration: Brunettes

Angelina Jolie Hollywood beauty Angelina Jolie kept her locks light and fresh at The Tourist premiere with some dark blonde lowlights, creating an overall soft-brown finish. She added drama with her signature feline eyes and some clever backcombing.

Celebrity hair inspiration: Brunettes

Anne Hathaway Bride Wars star Anne Hathaway softened her chocolate-coloured hair with some soft amber highlights, which were beautifully enhanced by her apricot lips at the Love and Other Drugs premiere in New York.

Celebrity hair inspiration: Brunettes

Daisy Lowe The MyDaily launch party saw a host of celebs come to celebrate with us - and we adored Daisy Lowe's soft eye-skimming fringe and tousled chocolate curls.

Celebrity hair inspiration: Brunettes

Kate Middleton Kate Middleton's signature luscious locks were curled and polished, and her make-up was flawless when attending War Horse premiere.

Celebrity hair inspiration: Brunettes

Katie Holmes This might be one of our all-time favourite Katie Holmes hairstyles! From the warm red undertones and high-shine glamour, to the big bouncy curls, we fell head over heels for this look, which she showed off at the Golden Globe Awards in 2010.

Celebrity hair inspiration: Brunettes

Kelly Brook Curl power! Kelly Brook may well be one of the most glamorous brunettes in our round-up. And she was on sparkling form as ever when she stepped out at the Prince's Trust Rock Gala in 2010 with pumped-up tendrils showing a hint of a reddish glow. Love the matching peachy lips.

Celebrity hair inspiration: Brunettes

Kiera Knightley At the Rome International Film Festival, Keira Knightley's face-framing mid-brown bob was the perfect colour-match for her deep brown eyes, while the loose kinks worked to soften her beautifully angular features.

Celebrity hair inspiration: Brunettes

Kylie Minogue Kylie Minogue and her glossy chocolate brown locks at the Cosmo Women of the year Awards.

Celebrity hair inspiration: Brunettes

Mila Kunis Mila's makeup complimented her honey toned low-lights perfectly and there was no denying that the star looked gorgeous at a children's research hospital benefit gala.

Celebrity hair inspiration: Brunettes

Olivia Wilde The actress swapped her long auburn locks for a shorter, two-tone waves hairstyle.