It's not just Taylor Swift who was donning her gladrags last night. Oh no. In a case of 'anything you can do, I can do better', Harry Styles was weakening knees at the London Collection: Men closing dinner held at Sketch.
The One Direction poster-boy pulled on a sharp navy-blue suit jacket, a smart buttoned-up white shirt, fitted black trews and polished black boots for the bash, where he rubbed shoulders with a host of other slebs, including James Corden and Alexandra Roach.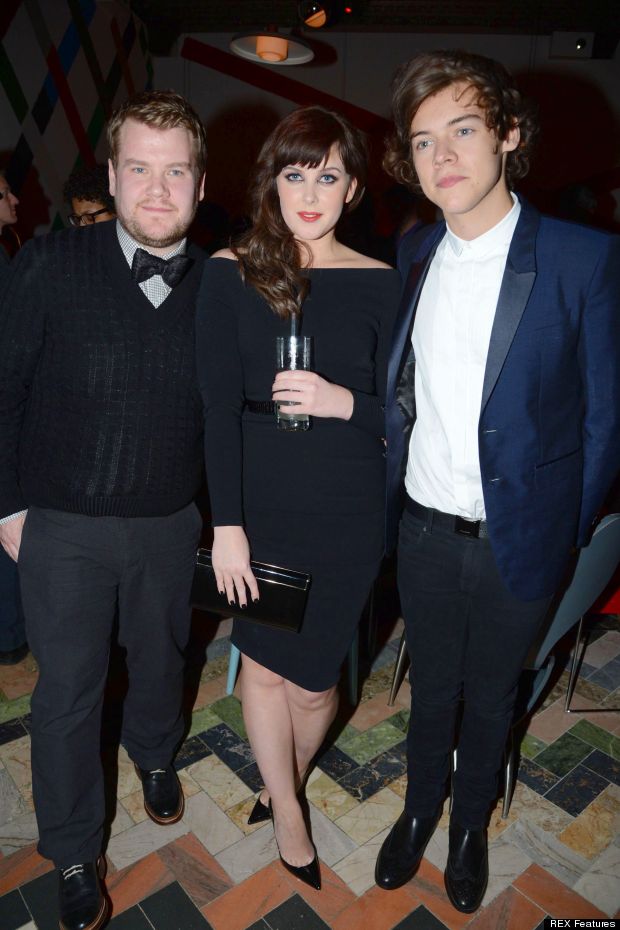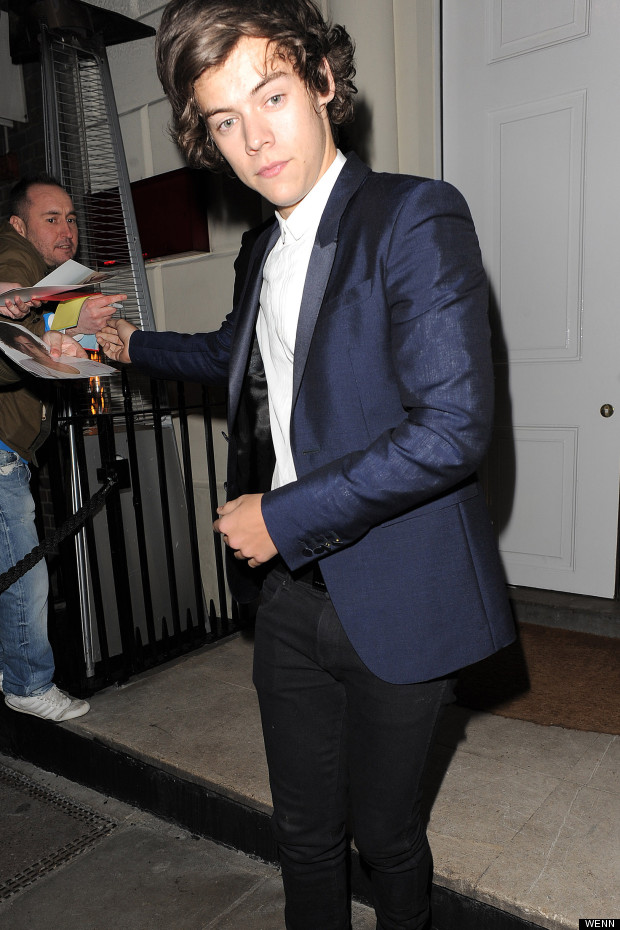 The star didn't exactly look like he was crying into his cocktails, soooo, perhaps he might be ready to check out our perfect pick of potential new girlfriends gallery...
Loading Slideshow
Cara Delevingne

We reckon Harry would do well to put his best fashion foot forward and hook up with hot-right-now model Cara.

Cara Delevingne

The 20-year-old Burberry beauty knows how to rock a beanie just as well as the Stylesmeister himself.

Jade Thirlwall

Harry could do far worse than to follow in fellow One Directioner Zayn Malik's dating footsteps and shack up with a member of Little Mix.

Jade Thirlwall

If the company Jade keeps isn't enough, then surely her penchant for onesies will appeal to Harry...

Georgia May Jagger

We've heard through the grapevine that Hazza is a big fan of Mick Jagger, ergo he should date his daughter, duh! Gosh we are <em>so</em> good at this match-making malarkey.

Georgia May Jagger

Not only would Harry have his dream father-in-law, but Georgia is drop-dead gorge to boot.

Lily Collins

Another chica from the fold of music royalty, Lilly is the daughter of, yes you've guessed it Phil Collins.

Lily Collins

Harry would do well to date this Anglo-American actress, model, and television personality, wouldn't you agree?

Lisa Snowdon

Now we all know that Harry has a <em>thang</em> for older women. Since things between him and Caroline Flack didn't last long, perhaps he should set his sights on 40-year-old Lisa?

Lisa Snowdon

The model-cum-radio DJ may be 22 years his senior, but she still looks hot to trot.

Elizabeth Olsen

Back to someone nearer his age, how about the lesser-known Olsen sister?

Elizabeth Olsen

The 23-year-old actress and singer has that Taylor-esque look about her, and we know Harry likes a blonde.

Aliana Lohan

Lindsay Lohan's little sister Alaina would make the perfect girlf for Harry. The 19-year-old model and former singer is a toned-down version of Li-Lo herself.

Aliana Lohan

She may not be an obvious choice, but seeing as Lindsay's might lead the One Directioner astray, we think Aliana's a safer bet than her red-headed sister.

Gabriella Wilde

The totally stunning Gabriella would look even more fabulous on the arm of Harry Styles, agreed?

Gabriella Wilde

We think the British-born actress and model would be the perfect pick for Mr Styles.