Hot dang, Prada menswear have a new line of trailblazing talent for their Spring/Summer 2013 menswear campaign. So, we had to bring the news to you fashion-forward people. Think style, think iconic, think the following four specimens: Dane DeHaan, Benicio Del Toro, Harvey Keitel and Aaron Taylor-Johnson. Pretty impressive huh? The far-too-cool cast stars in an intimate series of monochrome portraits, shot in London by David Sims. Prada's collection for next year is infused with layered shirting, low cut polo shirts and lightweight coats. Take a look at images from the photo shoot below...what we thinking?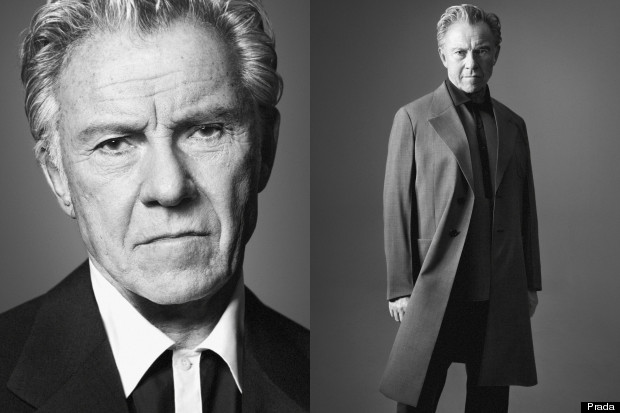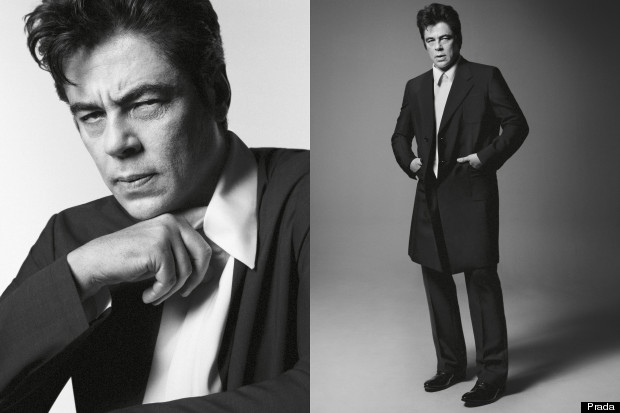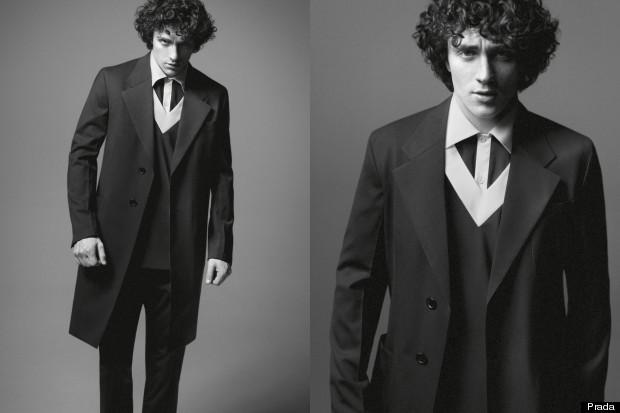 Take a spin through our gallery of phenomenal Prada style, which look sends you into a fashion frenzy?
Loading Slideshow
Milan, S/S 2007

A male model presents a Prada creation.

Valencia, 2007

Patrizio Bertelli, chairman of Prada, and his wife, designer Miuccia Prada, in Valencia.

Milan, A/W 2007/8

Models walk the catwalk during the Prada fashion show.

Milan, S/S 2008

A model wears a checked dress on the runway at the Prada show.

Christina Aguilera, 2008

Singer Christina Aguilera wears Prada at the Royal Albert Hall.

Milan, A/W 2008/9

A model wears a cream lace pencil skirt and tan shoes.

Milan, A/W 2008/9

A model wears tan shoes by Prada.

Milan, S/S 2009

A model falls on the catwalk during a show.

Nicole Kidman, 2009

Actress Nicole Kidman wears a black strapless gown at the premiere of <em>Time</em>.

Scarlett Johansson, 2009

Actress Scarlett Johansson wears a cream dress in California.

Milan, S/S 2010

Models walk the runway as part of the finale.

Milan, S/S 2010

A model displays a swimwear creation by Prada.

Milan, A/W 2010/11

A model wears a powder-blue sweatshirt.

Milan, S/S 2011

A model wears a white and blue sweatshirt and sunglasses.

Milan, A/W 2011

Anna Dello Russo attends the Etro fashion show wearing Prada.

California, 2011

Actress Elizabeth Banks wears Prada wedge shoes.

Hong Kong, 2011

Assistants stand with Prada bags during a press conference.

California, 2011

Actress Dana Delany wears Prada.

New York, 2011

Atmosphere at Prada's Fashion's Night Out, New York.

Diane Kruger, 2012

Actress Diane Kruger wears Prada.

Cannes, 2012

Actress Berenice Bejo wears Prada at the Cannes Film Festival.

Milan, A/W 2012/13

A model wears a Prada creation.

Milan, A/W 2012/13

US actor Adrien Brody displays a creation as part of Prada Fall-winter 2012-2013 Menswear collection.

Milan, A/W 2012/13

Prada creations are displayed during the Miuccia Prada And Elsa Schiapparelli: Impossible Conversations opening exhibition.