Kate Moss And Naomi Campbell Go Topless For Interview Magazine Cover
Filed under: Have you seen?
Is it just us or is everyone getting naked these days? Last
week it was Lara Stone
, on Tuesday
it was Rihanna
and now veteran supermodels
Kate Moss
and
Naomi Campbell
are at it.
The pair shed their clothes for the Russian edition of
Interview
magazine, and although Mossy's modesty was well and truly covered, the same can't be said for Naomi. It's as if her nipples are staring us right in the face...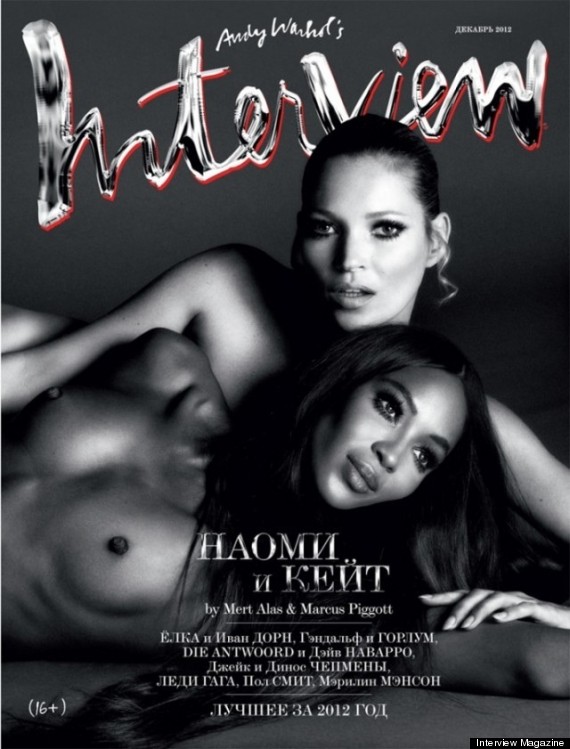 For more celebrity in the buff action check out this steamy video from Rihanna's naked shoot for
GQ
magazine.
More from Ms Moss
Style Evolution: Kate Moss