Is the end in sight for the world's most well-known fragrance?
EU regulations have put iconic perfumes such as Chanel No.5 and Miss Dior under threat, after an advisory committee identified 100 potential allergens in their ingredients.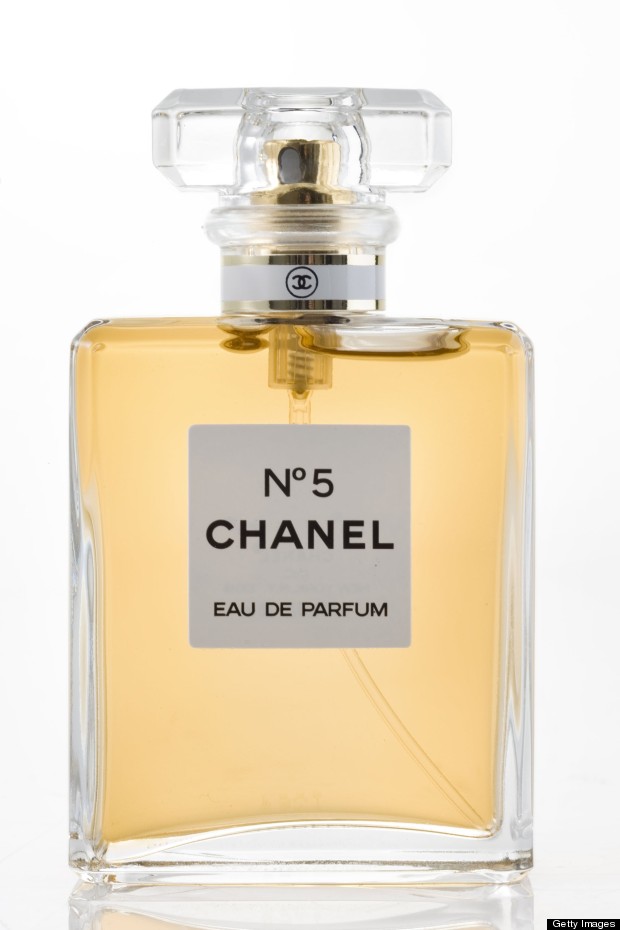 Tree moss, which creates the woody scent in Chanel's perfume, has been named as a harmful substance by the committee, who argue that it should be banned entirely from the products. They have also asked for a full list of ingredients to be made clear on packaging.
Since this news broke, perfumiers have been in uproar. Sylvie Jourdet, from the French perfumer's society, told The Times, "It is the death of perfume if this continues. The more you use natural ingredients, the more there is a risk of allergies. Lemon, jasmine, bergamot all contain allergenics".
While the study has made these recommendations, fans of the fragrances will be pleased to hear that there have been no plans to ban any perfume as yet. Perhaps it's best to hold on to your old bottles of No.5 for now. Just in case.
Let us know what you think of the news in a comment and shop six of the season's best new scents below:
Loading Slideshow
Jardin Noir, Tom Ford

Next month sees the launch of the latest must-have fragrance from the one and only Tom Ford and as usual, he hasn't just settled for one new scent. No, he's launching four, inspired by flowers in a mysterious, midnight garden. There's the warming sweet narcissus, the rich hyacinth, the exotic rose and the intoxicating white lily. The Private Blend scents are £135 for 50ml available from Tom Ford counters in September.

Florabotanica, Balenciaga

Speaking about Balenciaga's new fragrance, Nicolas Ghesquière said, "A few years ago, I designed this floral collection. The dresses were covered with flowers, but these flowers were neither charming nor romantic. They structured the whole silhouette. I wanted the flowers in this perfume to express the same idea". So which flowers take centre stage in this scent? Rose and carnation are key, but the mint, vetiver, amber and caladium leaf will make it the freshest perfume on the counters when it arrives in Harvey Nichols on 1st September. Florabotanica EDP starts at £40.00 for 30ml, available nationwide from 19th September.

La Vie Est Belle, Lancome

With 63 ingredients and 5521 versions created over three years work, it's no surprise that Lancome is proud to be launching its latest scent, La Vie Est Belle this month. Iris is at the centre of this pretty pink fragrance, with jasmine and orange blossom flowers adding sweeter notes. La Vie Est Belle EDP is £39 for 30 ml, available from <a href="http://www.lancome.co.uk/_en/_gb/index.aspx" target="_hplink">lancome.co.uk</a>

Autumn/Winter Fragrances

Inspired by Coco Chanel's travels to Venice, Coco Noir blends the spices from the original Coco scent with the jasmine notes from Coco Mademoiselle. The result? A spicy but fresh aroma of grapefuit and pink peppercorn with jasmine, rose and narcissus adding an elegant touch. Mademoiselle Chanel would most definitely approve. Coco Noir EDP is £75 fpr 50ml, available at Chanel fragrance counters nationwide

Parfums By Terry

Makeup guru extraordinaire, Terry de Gunzberg, is launching her first fragrance collection featuring five, distinctive scents. From the tuberose-heavy Parti Pris to Terry's homage to gardenia - Reve Opulent - be prepared to begin a new fragrance fetish when the new perfumes hit stores in October. The 100ml EDP will be available for £105, a 50ml EDP will be £68.

Manifesto, Yves Saint Laurent

As the name might suggest, YSL's latest scent is for women on the go. Rich jasmine lies at the heart of the fragrance, with a blend of lily of the valley, blackcurrant and vanilla giving it a soft, mellow edge. We also cant fail to mention the gold and purple bottle - it will be hard to miss when it launches on 19th September. Manifesto EDP starts at £44.00 for 30ml.
In other scent news, see the video below: