It's Marion Cotillard, Queen Of Scots And Fluffy Dogs
Filed under: Have you seen?
Who?
Marion Cotillard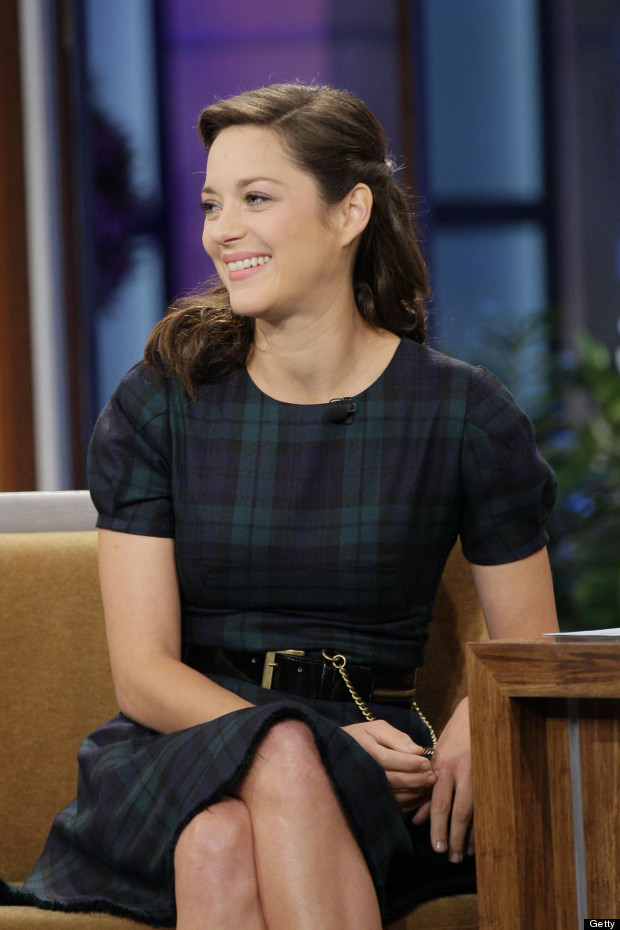 What?
The French actress and
Harper's Bazaar cover star
donned a green and navy tartan dress for her appearance on
The Tonight Show With Jay Leno last nigh
t.
Where?
New York, 2 November.
Verdict?
Marion looks more school girl than Gallic style icon in this outfit. It's not just the school uniform-esque dress, but the hair as well. There is, however, no denying her beauty (or the cuteness of the pup who joined her on set).