Heidi Klum Gives Us Holiday Envy With Twitpic From Sardinia
Filed under: Have you seen?
Heidi Klum
tweeted
this photo with the caption "Another beautiful day in Sardinia!" earlier this week.
Clear blue sky, sun-kissed skin, killer
bikini
body, flattering jade green two-piece... no, we're not jealous at all, Heidi.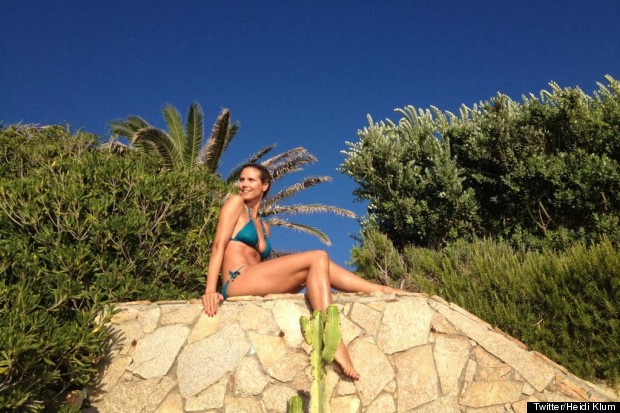 Let us know how you rate Heidi's latest holiday style and see more celebrities in bikinis in our gallery below:
See more of Heidi's bikini style in the video below: