David Beckham Takes His Mum For Pie And Mash, Poses For Picture With Gran
Filed under: Have you seen?
David Beckham
announced his return to London today, by posting these photos (possibly the best we've ever seen of Becks) on his
Facebook page
today.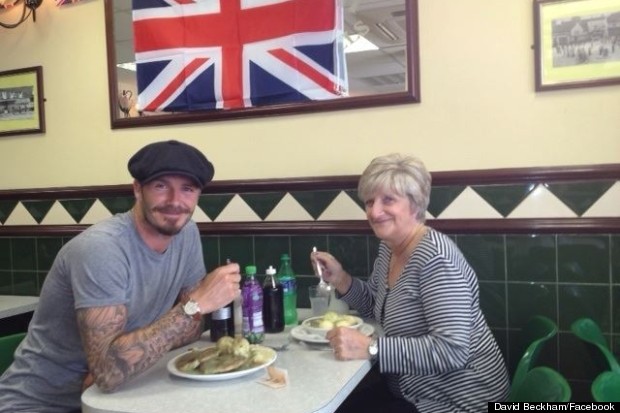 First stop was a trip to the pie and mash shop with his Mum, where they enjoyed lunch together at the Union Jack table. He posted the picture with the caption, "As I'm sure you would have expected, I had a pie and mash lunch today with my mum. There is nothing better".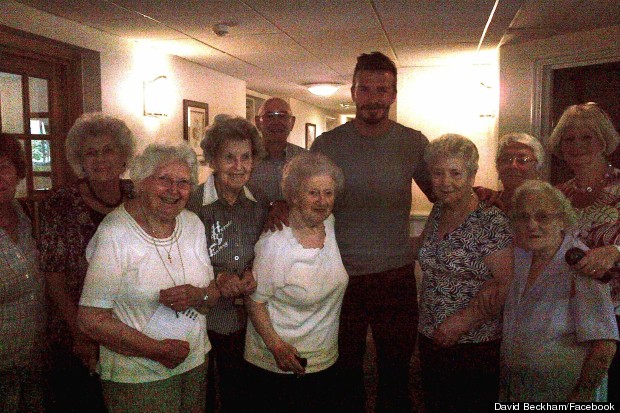 Next up was a "surprise visit" to Granny Beckham. We're not 100% sure which lovely lady is in fact his grandmother but we're taking guesses in the poll below:
After these pics,
Becks
has gone straight to the top of our male crush list. For more handsome men, take a look through our gallery below:
MyDaily's Male Style Crushes